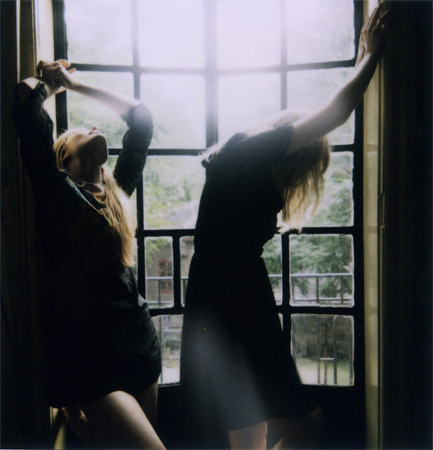 I recently stumbled upon Lina Scheynius' flickr stream and was struck by both her use of light and her bold rendering of raw, everyday moments.
Many of her images suggest a wistful sensuality, albeit one with slightly dark undercurrents: loss, longing, and those desires that can overwhelm us, smother us, or drive us mad.
Oyster Magazine has described her photographs as a combination of "brazen sexuality and fragile intimacy," and reports that Lina is inspired by work that leaves her "feeling slightly uncomfortable." Indeed, some of her images are intimate to the point of being nearly claustrophobic, while others hint at a prelude to obsession and violence.
Born in Sweden, Lina left home at 16 and divides her time between London and Paris.  Self-taught, she has shot for Elle and British Vogue and her work has been featured in numerous galleries in Europe and the U.S.
In May, Lina released a third book of photographs that is available for purchase on her website. You can also check out her polaroid scrapbook here.