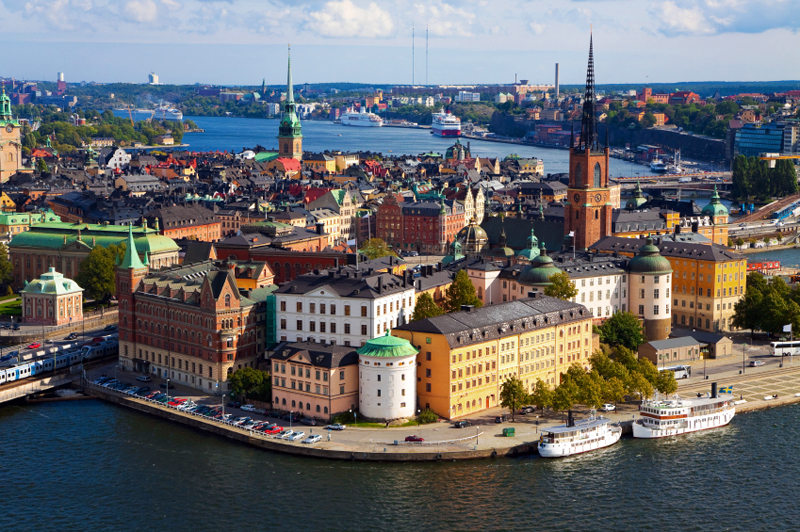 How strongly can you yearn for a place you've never seen?
Nordic Lad has been trying to lure me to Stockholm for the better part of two months and his efforts are finally paying off.
Sweden, while on my destination list for a while, never occupied the top spot. It didn't even make the top five, to be honest (sorry, love)!
I was thinking Beirut or Brasov or Tanzania. Besides, because of Sweden's fairly close proximity to France, I figured I could always jet up for a long weekend once I was settled back in Paris again.
My sole encounter with Sweden was brief. While  surviving a bleak late autumn in Copenhagen several years ago, I took an abbreviated daytrip to Malmö. I departed the station, walked around the town, a park, got caught in the rain. Aside from a striking, black-haired '80s rocker-esque guy, the locals mostly shuffled about wearing gray sweaters and grim expressions. Smitten, I was not.
"Malmö is not Stockholm," Nordic Lad explained to me in a tone a Manhattanite might use with a befuddled tourist whose sole foray into New York had comprised an afternoon at the Staten Island Mall. "And there is nothing like Stockholm in the summer."
So I gradually became intrigued, slightly seduced and even somewhat obsessed as I listened to his stories of cruising around the archipelago on his boat, lengthy dinners at a friend's island house, and outdoor concerts and operas—all illuminated by an inexhaustible Scandinavian sun.  The summer daylight lingers to the point of being surreal and night disappears altogether, replaced by a protracted blue hour that fades into dawn by 1:30 am.
These days I have given myself over to wanderlusting for Sweden in the summer–to aching to walk the streets of old town during the long blue hour, to traverse the network of bridges and to feel the cold Baltic against my skin for the first time.
I have read feature articles on Stockholm and pored over photographs, careful however, not to disturb the delicate balance between allowing for an initial seduction—a gentle tease via words and images—and retaining a blank, incorruptible pocket of the mind that leaves room for surprises and first impressions.
When it comes to wanderlust, the fine balance between anticipation and the unknown is perhaps the biggest aphrodisiac of all.
Related Posts :